Analysis of the principles of search engines
Views:0 Author:Site Editor Publish Time: 2016-07-16 Origin:http://www.rongchuangmedia.net/ Inquire
After the website is built, how to let the search engine include the website must first clarify the principle of search engine inclusion.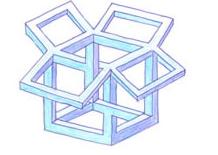 The search engine starts searching for a certain page that has been included in it, and then visits along the links of this page according to a certain specific rule. Therefore, if the website is to be included by the engine, it must have a suitable amount of external links on other websites, so that the engine spider can enter the new site according to the external links of these websites to complete the engine inclusion. According to experience, most of Baidu can complete the inclusion of the new station in 7 to 60 days, while Google usually takes 1 to 3 days.
If you want to increase the chance of being included in the new site, you also need to understand the principles of search engines to distinguish between original articles and non-original articles. The search engine puts all the articles it contains into the database and sorts them, and then compares them with the articles to be included, so as to quickly and accurately identify the articles and determine whether they are original works. This method may be a fingerprint feature inspection method, similar to \"Academic Misconduct Inspection\".
Understanding the principles of search engine inclusion can help the probability of a website being included by a search engine, which is beneficial to the optimization of the website.
Sunac Media is committed to the promotion of foreign trade network marketing. For details, please contact: 400-0430-678