Analysis of the advantages of marketing websites
Views:0 Author:Site Editor Publish Time: 2016-08-18 Origin:Site Inquire
We know that there are three types of website construction: brand type, marketing type and general type. In the early days of business, companies are most suitable for marketing websites. Through insight into user psychology, careful planning of the layout of the website sector, to solve the business source of the enterprise, make transactions more and simpler. Today, we will discuss with you the advantages of marketing websites.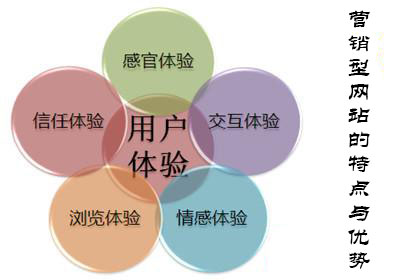 Good for SEO. Traditional websites are not specifically optimized for search engines in terms of title, keywords, and content, and marketing websites, whether in the form of friendly links or core advantages, can allow search engines to capture the information that customers care about in the first place. , So as to increase the friendliness of search engines to the website.
User experience is good. A marketing website compares with traditional websites in terms of website access speed, website structure, website content, website design, website integrity, and contact information.
Powerful marketing. The marketing website can put the online customer's functions of the website, telephone, website message and other functions on one website, which can reflect the company's online advertising and the latest promotional atmosphere. On the other hand, there will be no customers who want to consult but find Without the phenomenon of customer service, generally speaking, marketing websites can let customers find you in the first place.
The background operation is simple and flexible. The background content of the former template website is many and complicated, and it is very troublesome to operate. However, whether the marketing website is operated from the management background, news system, product system, online survey, or customer message, it is simple and flexible.
  Sunac MediaThere are many successful cases in the enterprise marketing website construction industry, serving dozens of years of website design and construction for the majority of foreign trade companies in China, and achieving good results. For more information: 400-0430-678