Advantages of responsive website construction
Views:0 Author:Site Editor Publish Time: 2016-07-21 Origin:Site Inquire
With the increase of mobile users, responsive websites have become the main technical means of website construction. Here I will introduce the advantages of responsive website construction.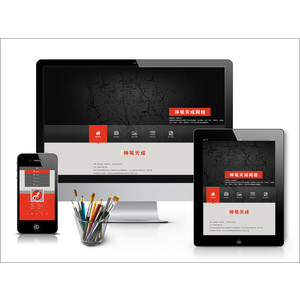 1. Has the advantage of compatibility and provides a good user experience. The responsive website has compatibility advantages, making it basically adapt to all screen sizes. When users use different devices and browsers, the pages of the responsive website will also respond and adjust to provide users with a good experience. .
2. Mobile frequency band. Responsive websites can obtain a panoramic view of website traffic by establishing mobile frequency bands, which is conducive to website performance analysis and improvement measures.
3. Conducive to SEO optimization of the website. Now the search engine algorithm is constantly improving, and the search engine is also becoming smarter. The responsive website can intelligently complete the connection between the desktop network and the mobile network, which helps the SEO of the website.
4. Easy to maintain. A responsive website is actually equivalent to multiple independent websites on different platforms, but only one website needs to be maintained, so the maintenance workload is greatly reduced and the maintenance cost is also reduced.
Responsive websites have many advantages, and more and more companies are choosing responsive websites.
Sunac Media is committed to the construction and promotion of foreign trade websites. If necessary, please consult: 400-0430-678