Advantages of marketing websites
Views:0 Author:Site Editor Publish Time: 2016-07-19 Origin:Site Inquire
The cost of marketing website construction is higher than that of ordinary websites, which can really bring benefits to the enterprise, so what are his advantages?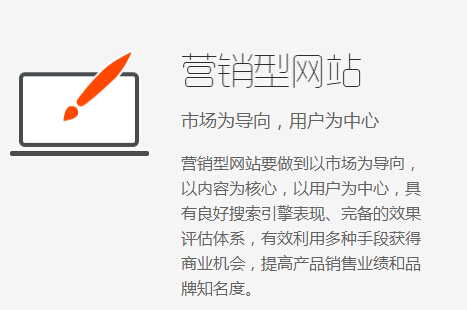 1. Marketing websites can increase website conversion rate and increase website revenue. Marketing websites integrate marketing ideas, methods, and techniques into website planning, design, and production to better convert visitors into customers.
2. Develop potential customers and increase loyalty of old customers. A marketing website is a dynamic website with strong interactivity. It provides a platform for communication and communication with browsers. It can collect the opinions and suggestions of browsers. These browsers often become potential customers of the website. And through the platform, you can also strengthen communication with regular customers and increase their loyalty to the brand.
3. Reduce advertising expenditure. Marketing websites focus on making websites from the perspective of online marketing, so that the overall structure of an enterprise website matches the characteristics of search engines, which can effectively reduce advertising costs and increase brand competitiveness.