5 tips for building foreign trade websites
Views:0 Author:Site Editor Publish Time: 2016-07-18 Origin:Site Inquire
Website construction and website promotion are closely related, so we should plan the website according to the habits of foreign customers in the early stage of website construction. There are some specific techniques that can be discussed with you.
 the firstThe layout of the website should conform to the aesthetics of the target customers. The purpose of the website is to attract customers to buy their own products. If we just build the website according to our own preferences and completely ignore the feelings of customers in the target area, it may lead to no one coming to our new website, so our website construction fails.
  second,Website construction needs to comply with the rules of search engines. Our goal is for future keyword rankings, and the main factors that influence keyword rankings are website structure, website content, and website links, which constitute the key to the weight given by search engines to websites.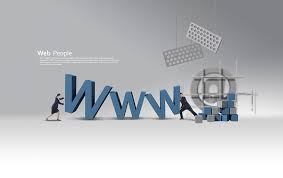 third,In line with user habits. You can research on the most popular B2B platform or corporate website users, summarize the content and style of customers who are most concerned about the website, and then focus on your own corporate website, while considering the flexibility of the website, you need to adjust the columns according to different situations. Content, highlight the functions of main products, etc. At the same time, you can also adjust the promotion strategy according to the development of the market.
  fourth, The choice of website language. This is more important. Nowadays, many websites are directly translated using translation tools, which will seriously affect the reading of customers, and may not meet the reading habits of foreign customers at all. If you lose customers because of this, it is a little more than worth it.
  fifth, Catch customer needs. Study the psychology of customers, understand their needs, and then provide the services they need. When customers feel that the service of this website is completely suitable for themselves, there will be an inquiry and order conversion automatically.
If you have any questions, you can contact us: 400-0430-678.