Before binding the WeChat enterprise account to the mailbox, the following conditions must be met:

1. You need to have registered a WeChat enterprise number;

2. Obtain the record number of the domain name;
3. Bind the corresponding WeChat enterprise number through the post office administrator background (see steps below for details);



1) Fill in the CorpID in the enterprise number into the post office administrator background



2) Establish a Secret permission group to obtain Secret information, the steps are as follows



After opening the rights management, click \"New Management Group\"



Fill in the basic information, and open the address book permissions



After confirmation, you can get Secret information, fill this information into the post office administrator background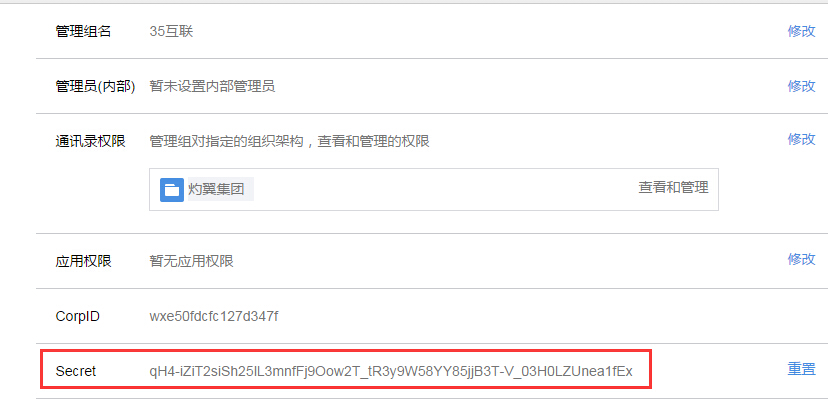 3) The QR code downloaded in the enterprise center is uploaded to the post office administrator background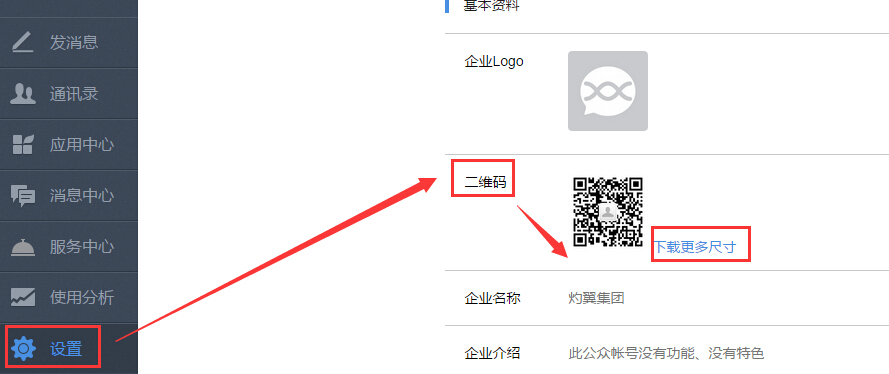 3. Configure enterprise mailbox application;
The user application is created as follows:

1. Enter the application center and click \"+\" to add an application;


2. Select \"Message Application\";


3. Perfect application introduction;

recommend:
Application Logo: (Save the following picture directly to the local, or click the management background to download the recommended logo)


Application name: Enterprise mailbox
Function introduction: used for enterprise mailbox mail push and processing
Application Visible Range: Select the department that needs to be able to use the application, and the top-level department is selected by default (open on behalf of all employees)

Effect picture:


4. Assign application permissions;
Go to the WeChat enterprise account management background→Settings→Function Settings→Permission Management, select the permission group that has previously filled in the permission group Secret, and click \"Modify\" of the application permissions to add \"Message\" and \" to the enterprise mailbox application Manage \"Permissions.


5. Enter the established application and set the parameters;

5.1 Trusted domain name:
Fill in your business email login address, for example, if your business email suffix is ​​domain.com, then fill in: mail. domain.com


5.2 Mode selection:
Please select \"Callback Mode\" and enable it in Callback Mode


5.2.1 Callback URL and key:
URL: http://mail.your domain name/jsp/weixin/weixinCallback.jsp
Token: Please copy and fill in [Administrator Background]-[Enterprise Center]-[Domain Settings]-[WeChat Enterprise Number Management]-Token corresponding value
EncodingAESKey: Please copy and fill in [admin background]-[enterprise center]-[domain setting]-[WeChat enterprise number management]-corresponding value of EncodingAESKey

5.2.2 Custom menu:
After successfully configuring the URL, Token and EncodingAESKey, the custom menu can be opened



After opening,Please go back to [Administrator Background]-[Enterprise Center]-[Domain Settings]-[WeChat Management]-[Application Menu Configuration]-click [Auto Configuration], the system will automatically create an application menu for the enterprise number .

After completing the above operations, you can view the application of \"Enterprise Mailbox\" in your WeChat enterprise account and use the functions such as e-mail reminder normally.